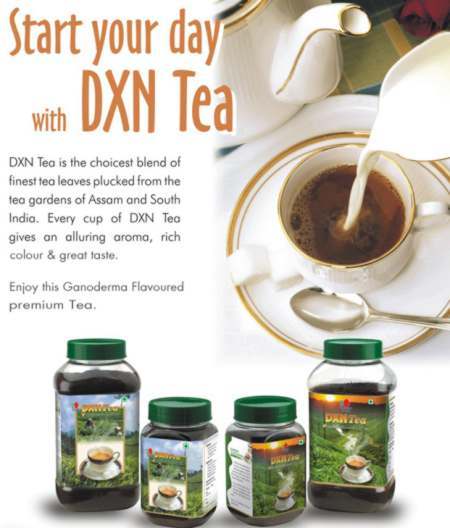 Helps in building immunity
Helps overcome acidity problems
Supports healthy digestive system
Helps in maintaining health blood sugar levels
Helps in maintaining cholesterol levels
Aids in weight loss
How to make DXN Hot tea;
Boil required amount of water.
Switch off the burner and put 1/2 tsp per cup of DXN Tea in the water.
Cover the bowl with a lid and let the tea soak for 4-5 mins.
Add sugar/honey to taste and serve hot with lemon for best results.
For Iced tea:
Put sufficient amount of DXN Tea in a pitcher or bottle of water and refrigerate it.
Prepare the tea by pouring the tea in a glass and add mint leaves &lemon and sweetener as desired.
A refreshing cold drink is ready. Add ice cubes if required.
Avoiding boiling the tea as it will destroy the nutritional value.
Do you want DXN Tea life time discount?
Become a Member and get 15% Discount on every purchase. Register here to become an Healthy Member.
Contact us for more info.