Whatsapp Group – Health and Wellness
WhatsApp started out as instant messaging software. However, for most of us, WhatsApp is no longer just a messaging platform. It is so intertwined in our daily routine that it is almost a way of life.
One way in which WhatsApp has truly revolutionized day-to-day lives is definitely how it has made group interactions so easily accessible.
Whether it is your backbencher's group from a school or the favorite cousins who only get to meet at family weddings, there's a group for everyone. You may also create a WhatsApp group to plan a holiday, a party or even just a meal.

Whatsapp Group Link
WhatsApp Group is a simple way to send any of your message to more user within a 2nd. But generate a WhatsApp group link and join WhatsApp group is not so easy task.
But in some way, many WhatsApp users want to join the popular and favorite WhatsApp group but they can't do. It is because they can't get a particular group link.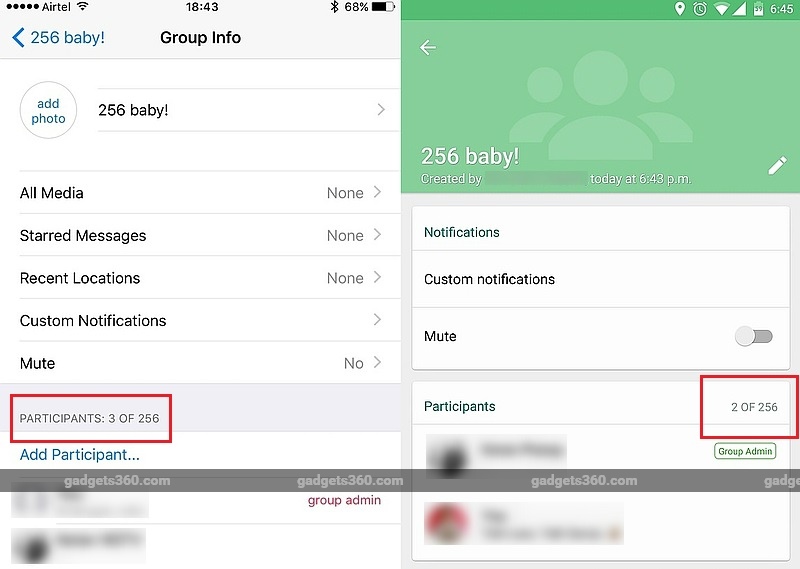 Whatsapp Group Limit
WhatsApp is the one-stop destination for our daily chatter. From work to friends, buddies of friends, family members, and now businesses, we're all on WhatsApp. Although it gets annoying at times, WhatsApp Groups are the most convenient and flawless way of sending out any info. However, there's an official limit of 256 users for each WhatsApp Group. Turns out, there's a quick way of circumventing that limit.
There are family members, and then, there are extended families. If you are aware of the latter category, you would know how hard it is to keep a tabs on multiple groups just because one couldn't match them all! But , did you know there was a little trick you could do to go beyond the permissible control and cram more users in one group?
WhatsApp is one of the most powerful Social Media App through which you can connect with millions of people personally. We have our WhatsApp Groups where we share things related to Health and Wellness. We welcome you to Join our WhatsApp Group Family and Wishing you to Stay Healthy.
Share this article to your all of your contact and invite them to Join our WhatsApp Group Family.